Here we are with the second post in Weekly Tech Talks. In this post, we will cover the latest happenings of the tech world. We will cover the latest buzz and launches from the week. Highlights from the week include new features from WhatsApp, the launch of Galaxy Note 8, New BSNL offer and other stuff. So, here is our pick for Weekly Tech Talk#2. 
WhatsApp New Feature: Text Only Status Update
WhatsApp has introduced two new features for its users. The first feature is the Picture in Picture (PiP) function, that allows users to minimise a video call in progress so that one can handle messaging simultaneously. The feature is presently only available for Android 8.0 devices.
Another feature allows users to set text-only status updates. This feature allows users to choose a solid background color and add the text. The text status has a validity of 24 hours.
Samsung Galaxy Note 8
Samsung is all set to launch Galaxy Note 8 on 15th September in India. The phone will feature a dual rear camera of 12 MP each. It comes with a 6 GB RAM and Snapdragon 635 chipset. It will also feature an iris scanner. Read full phone specifications here.
Uber Premium
Uber introduced Uber Premium services in Mumbai and Pune. This is an extended version of Uber X. Uber will assign driver partners with 1000+ trips and are top rated drivers. Trips with Uber Premium may also have a shorter pick-up time when booked using Uber PREMIER. Also, it will provide with best in class cab experience.
BSNL New Offer
BSNL introduced a new plan in order to counter the effect of Reliance Jio. It will offer 90 GB data for a 90 day period along with unlimited calling. The user will enjoy 1 GB data per day.
Samsung Galaxy Tab A 8.0
Samsung launched its new tab Galaxy Tab A 8.0 in Vietnam. It has a 5000 mAh battery and an 8 MP rear camera. It supports 4G LTE and is priced around INR Rs. 18,500. It has an 8-inch display, comes with 2GB RAM and runs on 1.4GHz quad-core Snapdragon 425 SoC. It has an internal memory of 16 GB.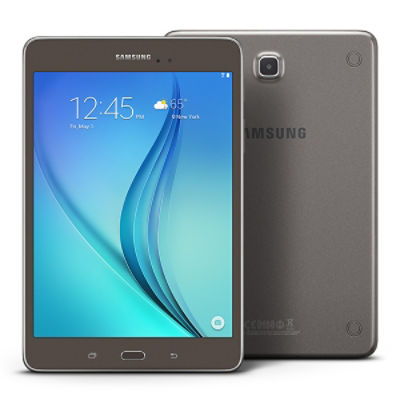 These were the some of the latest picks for the week for our Weekly Tech Talks. So folks, see you next week with more upcoming sneak peak talks and latest buzz!